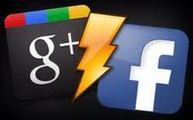 Pokhara was my first tour after completing school. In those days photography was very expensive. Purchasing of photo roll, burrowing camera, developing film uff… so many thing to do. If any thing went wrong whole trip will vanish in air. Despite all went right and had capture a perfect memory in photo, gracefully album them for a while. One thing and another as time pass by they will extinct eventually.
Then came the digital era. Digital camera is must have gadget. Every moment in life is digitized. After the post computing era (Mobile era), photos and videos are all over the air. The mega pixel war in camera and mobile is still going on. People started to celebrate birthday twice/thrice just to post in Facebook. Social trend is quite hot now a days.
Then I wonder are our digital memories are safe?
No one or no social network can give absolute guaranty nor your digital storage is absolutely safe. The only way your to make your moment last forever it to print them. The public announcement from personnel of Google said so.
This arise a question ?/?
What is the optimum resolution of photo or what is the best camera or what mega pixel the photograph must have or……. I am not a professional photographer and I had many photos with different camera and mobile gadget with different resolution. This is what is explored about printing them out.
For a 4″ x 6″ print, the image resolution should be 640 x 480 pixels minimum.

For a 5″ x 7″ print, the image resolution should be 1024 x 768 pixels minimum.

For an 8″ x 10″ print, the image resolution should be 1536 x 1024 pixels minimum.

For a 16″ x 20″ print, the image resolution should be 1600 x 1200 pixels minimum.

For a 20″ x 30″ print, the image resolution should be 1600 x 1200 pixels minimum.

For a Wallet-size print, the image resolution should be 320 x 240 pixels minimum.
The Normal photograph is 4R (4″ x 6″) and my experience says it should have about 1600 x 1200 pixel for quality output. Above that resolution is hard to identify by naked eye and its waste of space in computer, mobile, cloud or wherever it is. For that reason never backup your photos in Facebook or you will regret in future eventually.
I had tons of amateur experiences in photo editing, photoshop, ADSee, MS picture manager …etc. Croping, auto enhance, photo touch-up etc are my usual editing skills. It takes roughly 5 min for a photograph. What if you have 5 hundred of them, it takes 5×500 mins.  ADSee has batch editing features and it applies same method for all your picture. What if one picture is very bright and another is with low light. Then one needs an intelligent algorithm which can mimic human understanding. In search of this quest G+ came close. Its photo editing qualities are excellent.
Just upload all your photo, enhance them, download them and print them. The output quality is of professional standard. I used them in my wedding photos and they are gorgeous.