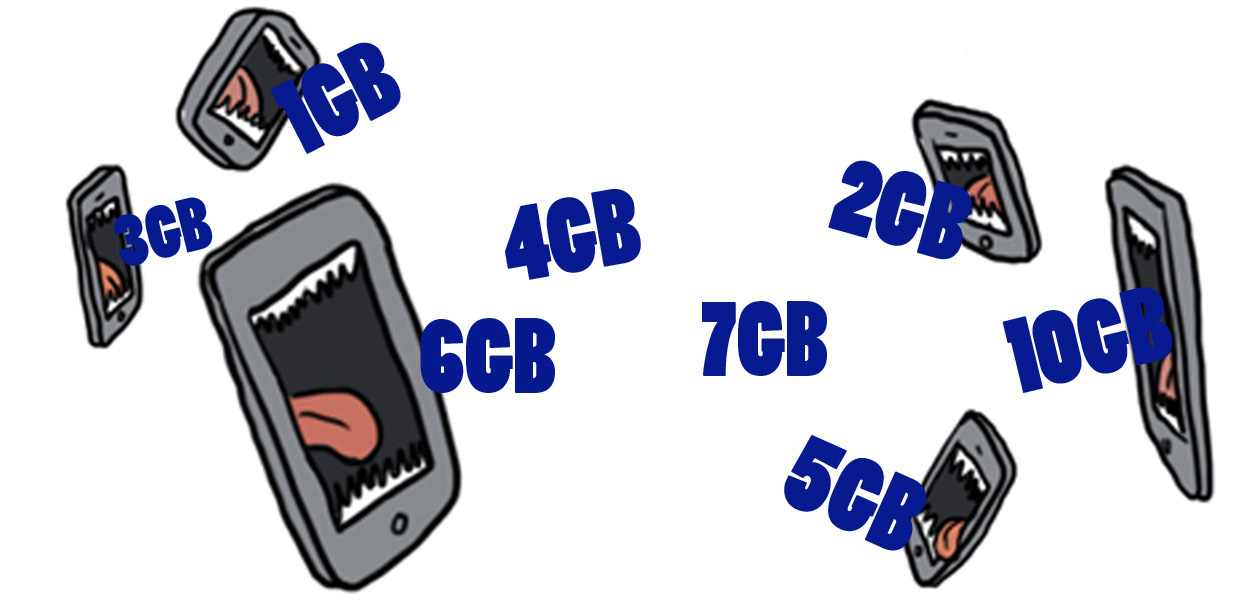 My friends always criticize on enormous amount of data and hence its charge on using gprs (mobile network)  on their smart phones. Smart phones are must have gadget now a days. These smart phones and the installed application constantly search for network to update, upload the information. I would like to call these phones as network hungry phones. Although the security concern of these phones are overlooked by users like us. No application and O/S can be made free or open source, there will be direct or indirect hidden corporate gain. In this post I would like to discuss about network traffic rather than privacy issues.
Most of us had used Nokia mobile with Jar/Symbian application. In those mobile network data works fine and cheap. These although outdated O/S  doesn't allow to application to use network data until user allowed to use them. Thats why the developers abandoned the old ship and move the the modern cruise. If only we could restrict O/S and application in recent smart phones, the modern cruise have traditional taste.
So how to do that…?
First use WiFi as far as possible
Some of the application has option to use wifi only, and its a must have option in an app these days
Turn off auto update in app store. If you require you can manually update app using wifi when possible.
while using browser use the browser which has data compression capabilities like opera mini, chrome etc.
Don't let mobile network turned on use them when you want them.
Use efficient browser to surf net over application(Facebook, twitter, G+ etc) whenever possible. The experience of using browser may be tedious though it will save huge amount of data.
Bring data offline using  and view them later may be one option.
Ok how to configure these setting on smart phones:
go to system setting

Under data usage select amount of data and warning level for a month according to your data plan

Below the mobile data you will see applications trying to access the network.

click on those application which you want to restrict, and check the "disable background data on mobile data network only. wifi will be used if available."

Now you are in control of your mobile data.

Do check the application constantly. New application will be added on these application list according to the frequency allotted by the developers.
* these setting are for android O/S version 4 ICS and above*