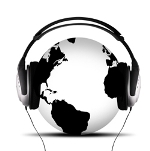 Radio is an essential feature in mobile. Most of radio on mobile works on frequency modulation (FM in short). The radio feature on mobile tracks only local station and it needs head phone to listen radio. This popular way of listening radio and recently I was searching online radio. The freedom of listening radio of any where.
The search of online radio began when I was searching Ujyalo network (a local FM station of Kathmandu) to listen Shruti Sambeg (to listen audio novel). The online radio needs good internet connection and no head sets.
My survey conclude following online radio apps:
Among them TuneIn Radio worked for me. It allows to search local radio as well as radio by location. Try this app it really works.